Everything sucks now. Google Photos will no longer provide unlimited uploads, Google Music has shutdown and YouTube Music is not a proper replacement, YouTube will now run ads even on unmonetized videos…
Google Photos no longer unlimited
Since I recently got into photography this one hurts quite a bit even though I already understood I was not going to benefit from unlimited uploads from my Canon 90D.
Prioir to 2020 I was snapping pictures right and left with my OnePlus 6 and I enjoyed it quite a bit. When unlimited high quality uploads was a thing I toggled this setting right away, even if it wasn't archiving the original quality I was more than happy about it as it was.
On June 1st 2020 Google will no longer provide unlimited uploads, previous uploads that were part of the unlimited uploads will not count toward our storage usage. But this still sucks.
I was heavily using Google Photos to share albums with family and friends, I was also heavily pushing friend and family into using it instead of Facebook and WhatsApp because of how simple and efficient it was.
Now I know that photos coming out of Lightroom wouldn't be able to be part of the unlimited uploads, but now I look like a fool.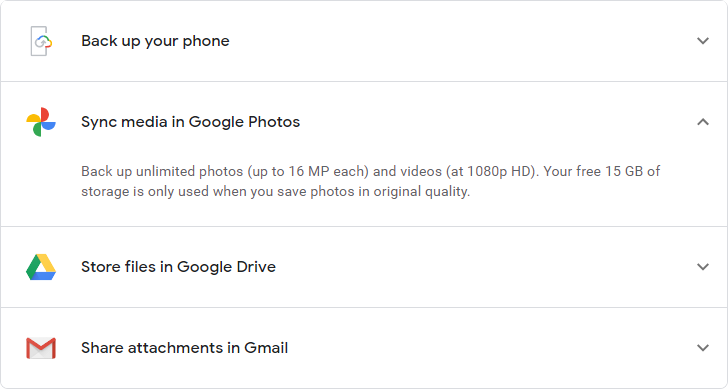 YouTube Music
As someone with a small following and a nice number of uploaded videos to YouTube I use a brand account: SenpaiSilver.
Brand accounts permit users to have channels under a specific name instead of their own real name, used for the Google account, just like the good old Google+ pages back in the day when this had to be a thing.
So I can use YouTube Music to listen to some sick tunes with that brand account right? Possibly.
I can't use my brand account to access my own uploads though, this makes using YouTube Music a very bad experience since I need to switch to my main account. Someone's gonna get doxxed one day by forgetting to switch back.
Another list of issues come from the Android app:
Scrolling through your library requires loading after a couple of titles, can't just scroll down through my small 500 song library in one flick of the finger;
The app attempts to sync very often and it might take more than minutes, killing my 2 day battery in under a day while I'm quarantined home;
The app might play music that is not within your queue, I'm not sure if it's because I shuffle my music or loop it and I was not able to reproduce it.
Nothing seems right about how YouTube Music works and I wish for it to die a horrible death since I don't see the appeal of it. Unlike YouTube Gaming, YouTube Music is an attempt a break something that was working really well and it just does that, even though no one asked for it.
YouTube running ads EVERYWHERE
As someone that is unable to monetize my own videos due to not meeting the requirements for that, I decided that the best thing to do would to just not show ads at all. Many viewers, including myself, run uBlock Origin to avoid ads and tracking anyway so how about I cut the middleman and make sure YouTube doesn't bother trying to load ads ? Well I won't be able to do so anymore.
YouTube will run ads on videos for channels that are not part of the YouTube Partner Program. I'd love to be a partner but I'm not meeting the requirements and YouTube is not a job nor a hobby of mine.
Previously we were able to just opt-out.
While I just confessed to blocking ads (and actually much more with uBlock Origin) I've subscribed to YouTube Premium for the past year and a half. I did that in part for Google Music and also because I liked the benefits such as picture in picture, downloading videos to my phone to watch later and not having ads on mobile. The thing is that right now it's starting to become hard to justify.
I consume so much YouTube content that I make it worth it but is it really?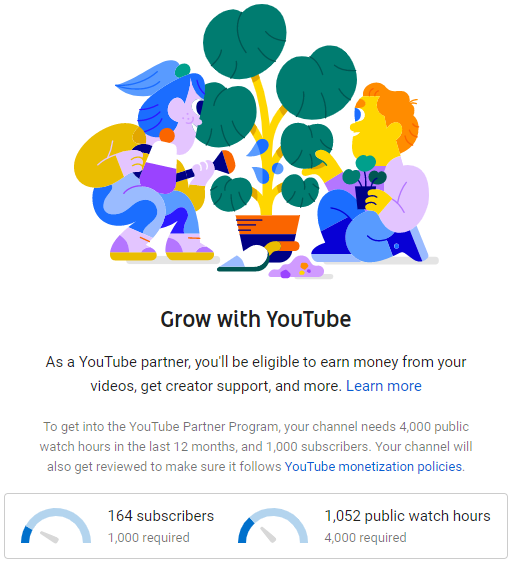 The golden age is over
Google isn't the only one making bad decisions to improve growth and benefits. We could say that the internet golden age is over and direct the blame to Twitter, reddit and other popular services.
Gaming is not immune to that either, console game prices have increased, microtransactions are everywhere, storage requirements are too damn high and where's the real fun?