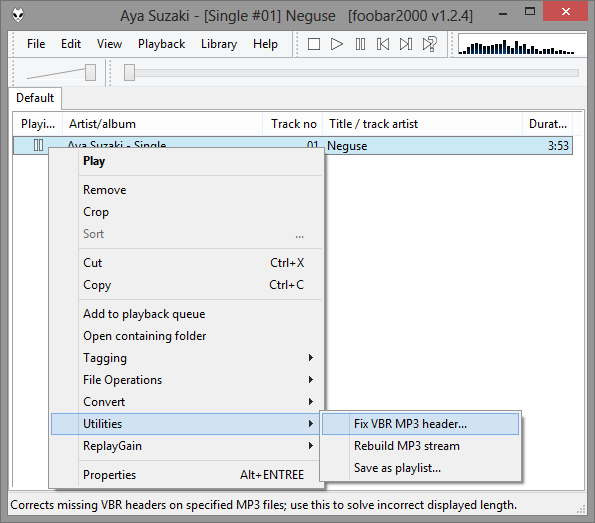 Today I looked at my music on my Google Nexus 4, but I decided to clean a bit that list since I'm not listening to all the 300 songs I had, I then decided to wipe my Google Music after backing it up.
The problem I encountered was that I couldn't reupload some MP3s.
The solution
I downloaded and installed foobar2000, an advance freeware audio player (for Windows).
Once foobar2000 is installed;
Import the music you want to fix by dragging the files into the software then select all the files;
Right click and select Utilities, then Fix VBR MP3 header.
You can now upload your MP3 to Google Play Music.