Update: The game has been release, you can get it on Arks-Layer.
If you don't feel like setting up a VPN or if you can't set it up, there is another way to obtain the game. You'll need:
An android device (2.1+)
Google Chrome (on a desktop)
A Google Chrome's extension called APK Downloader
Drag'n'Drop skill points
Disclaimer
I'm not responsible of anything. If something breaks or works it's because of you.
If you follow the instructions, it should work, otherwise the instruction were not followed correctly.
I know that people don't always like Google Chrome because big brother and all. If you one of those you may want to checkout the other way to get the game and tell me why you have an Android Device.
A Rappy might pop out of your screen, don't panic.
Step 1: Get Google Chrome
If you don't have Google Chrome you may download it here: http://google.com/chrome
Once you have downloaded it and installed it log into your Google Account and access the game's page on the Play Store.
Step 2: Get the extension
Go the the APK Downloader's home page and click the Download Extension Now button (the green one) and no other button. If the file you're going to download is not a .crx, then cancel right now !
The setup software is bundled with some bloatware.
Warning ! You must download the .crx and not the .exe !
Unlike other extension, you're saving a file to your computer. Just download it to your desktop.
Then go into the Google Chrome's menu, go to Tools then Extensions.
To install the APK Downloader you must Drag'n'Drop the .crx you just downloaded in the Extensions page.
Step 3: Setting up the APK Downloader
Now go into the APK Downloader's options, input you're Google Account e-mail and password.
If you're password isn't working, you may have to set an application password as this is part of 2-Step authentication.
Now you need to retrieve your GSF ID Key, grab your Android device and dial *#*#8255#*#* or *#*#TALK#*#*.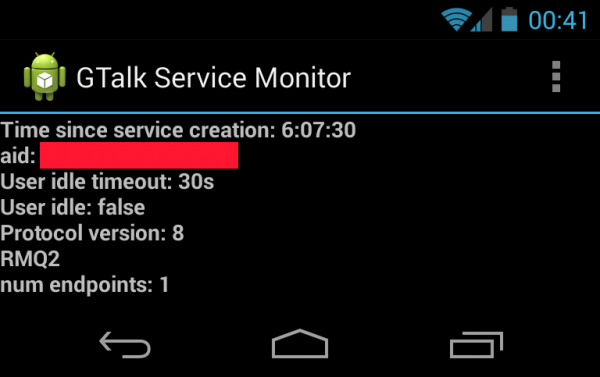 Spot the aid hex number, that's the GSF ID Key, input it and log in.
Step 4: Download the APK
Now refresh the game's Play Store page.
The page will tell you that the app can't be installed, but whatever.
Click the APK Downloader icon in the address bar, if you set the APK Downloader well if will download the APK like any other file.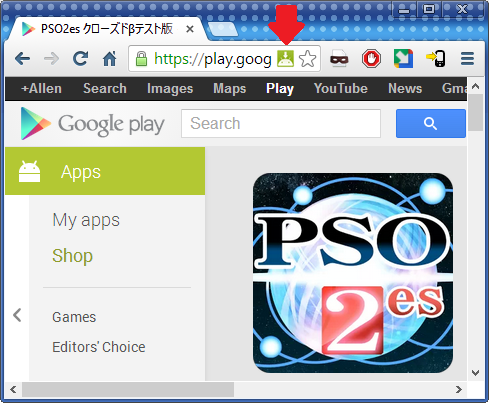 You can now enjoy the closed beta.
Please visit the Phantasy Star Fan Blog for useful information.