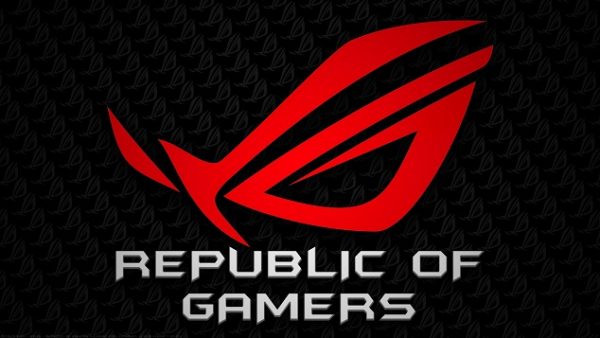 Update 18/07/2017: BSoD reported with nVidia drivers WHQL (dated 29/06/2017) to me (in French) and fixed by applying Asus' drivers. See conclusion.
If we ever have to speak about the looks, the form factor and the cooling system, I'd have to say that I love the Asus ROG (Republic of Gamers) laptop G750JM.
But it has issues. It actually has a number of issues you can't overlook.
Technical specification
Its specs are not the best, but good enough to be able to run multiple VMs, the Witcher 3 and enjoying desktop like performance on just about any tasks. Not high-end desktop like performance, but not far from it.
CPU: Intel i7 4700HQ 2.4GHz;
RAM: 16GB;
GPU: NVIDIA GTX 860M (2GB);
Storage: 1To Hitachi Travelstar 7K1000;
Windows 8.1 Pro 64bits.
For the operating system I have installed my own license of Windows 8.1, just to make sure I don't have to live with the bloat it comes with. No overclocking was involved at any moment, it's still a laptop so I'd like to maximize its lifespan.
Blue Screen of Death: DRIVER_POWER_STATE_FAILURE 0x9F
Ever since I have owned this laptop, I remember having systematic Blue Screens of Death (DRIVER_POWER_STATE_FAILURE) when Geforce Experience was installed and Shadow Play was enabled at startup. I have since then removed Geforce Experience to not experience any BSoDs at startup.
I never go to understand the issue. I have since then never installed Shadow Play ever again, and I actually would like to be able to record gaming footage…
But recently I have been experiencing those BSoDs again. Strange since I didn't update the NVidia driver in a long time (version 353.06). I could take a look at a crash dump.
The good thing about running into issues is that it's the perfect time to learn stuff such as using WinDbg. With just a few commands I can find out what went wrong… Or get to close to know.
This is the debugging process:
https://gist.github.com/SenpaiSilver/6b7be8f1dd1f9fa4e4bcaa57f2245813
I get to understand a few things from it:
Line 11: pci.sys might have caused the BSoD;
Line 33 & 34: A physical device object blocked an IRP for too long;
Line 36: The block IRP.
What's actually interesting is the line 36: ffffe000e546a010. At line 91 I run a command with that IRP number:
https://gist.github.com/SenpaiSilver/75cd76d380f70250ae1f08fbab4f058f
The entry that is marked is the one on the line 14. It mentions on line 51 that IRP's driver is \Driver\ACPI. ACPI is what puts some components to sleep and does status monitoring. What could possibly be the issue and how is it related to Nvidia ?
I don't know. Reports on the internet have pointed at some feature called Turbomaster being the culprit. Disabling it in the UEFI should fix the issue according to reports from people online. It did not for me.
Let's check the most recent BSoD:
https://gist.github.com/SenpaiSilver/9b4baa9994b2cbdd77a42d874744905f
Why is \Driver\pci the issues ?
Well it's time to rollback, like suggested here, to the OEM drivers to be sure I'm not going to have anymore issues. Version 347.52 from the 2nd of April 2014!
Damaging SATA controller
What's great about the G750JM is that is has two 2.5″ bays, one is already populated with a 1TB hard drive (Hitachi Travelstar 7K1000). That's a great opportunity to put another 1TB drive in the other bay so I can double my storage !
Except no. The SATA controller seems to damage hard drives put in the second bay. I got no response from Asus' support team regarding that issue. When I RMA'd the laptop they changed the motherboard (on wich the SATA controller sits ?), I ran through 4 hard drives of the same brand as the one that came with the laptop in the second bay.
They all ended up dying. And more often than not, not even reporting S.M.A.R.T. issues. Something is wrong, and it's not the hard drives causing issues.
So I started thinking… Maybe I'm the only one experiencing this issue. Well I'm not really the only one actually. That might not mean much.
Asus' support
Let's rant a bit. I have been contacting the support since 2014 I believe. I have RMA'd this computer twice and it still damages the hard drives in the second bay, it still needs to be disassembled to rewire the screen correctly sometimes. It still Blue Screens with Nvidia's drivers.
Is this Asus quality? How come I've had a flawless experience on a desktop computer with Asus but on a laptop I must pull out my hair?!
I have literally emailed Asus' support team begging them to get the laptop repaired once and for all, begging them for the quality of service I believe every single customer deserves. Even when my warranty ended.
I have tried my best to diagnose issues, I have sent videos and logs. I have asked for help and nothing was ever done to help me. Instead it was always the kind of response where I would have to send the computer back and let them evaluate if the warranty covers the damages or not before doing anything.
Am I an idiot for trying to figure out what wrong and getting a fully functional laptop?
You tell me Asus.
Conclusion
The Asus ROG G750JM is a defective by design laptop. My motherboard, GPU, screen and "SATA cables" were changed during the first RMA. I then got a screen that have some of the worst burn in you could possibly ever have and it wasn't even securely wired, so when the cable came loose the picture would just glitch.
While I think that customers don't have to be treated as kings, I believe that quality should be a concern. Produce the best product and service possible to your customers.
It seems that the G552VW model has kind of the same problem for the nVidia driver, I have done some support (in French) about a BSoD happening. The BSoD happened in Phantasy Star Online 2.
Installing the old drivers from the Asus' support site resolved the instant BSoD that he would get a few seconds after loading the game. I see a pattern.