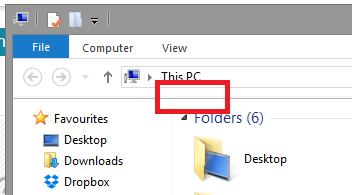 When I received my Asus ROG G750JM I had a little problem with the explorer. Because I'm just a maniac I had to make it go away.
Internet Explorer is the answer !
Launch the desktop version of Internet Explorer;
Right click the title bar;
Click lock the toolbars.
Internet Explorer has saved the day. It's the Office guys' turn.