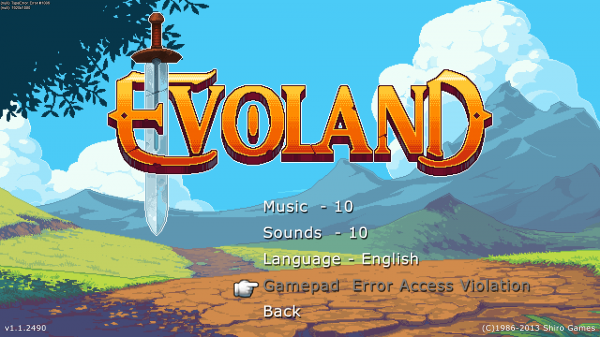 Evoland is a journey through the history of action/adventure gaming. You unlock technologies, gameplay systems and graphics upgrade as you progress through the game.
For some people the game won't detect gamepads. I'm running Windows 8.1 and this is how I resolved my issue:
Navigate to Evoland's folder: \Steam\steamapps\common\Evoland\;
Rename dinput8.dll as _dinput8.dll;
Launch pad.exe to see if your gamepad is detected;
Enjoy the game.